Internship compania IBM
The mission of the IBM Romania Delivery Center (in Bucharest and Brasov) is to provide customers with a seamless and secure solution to their global business needs. The Centre is part of the long-term IBM vision for Global Delivery that includes Remote Delivery from India, China, Brazil and Romania. The Bucharest and Brasov Centers are client oriented organizations with specific technologies and a dedicated young team of professionals. Our capabilities in terms of resources have increased exponentially in the recent years. Furthermore, new technologies have been introduced and more partnerships have been agreed upon, both with international companies as well as with universities.A wide range of essential qualities recommend IBM Romania DC as a strategic business partner worldwide: strong technical skills, very good multilingual capabilities and multi-ethnic background.
IBM is committed to creating a diverse environment and is proud to be an equal opportunity employer. All qualified applicants will receive consideration for employment without regard to race, color, religion, gender, gender identity or expression, sexual orientation, national origin, genetics, disability, age, or veteran status.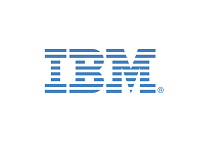 Cum aplicaţi?
Vă puteți depune CV-urile direct pe site-ul unde este afișată poziția vacantă.
Doar candidații care ajung pe shortlist vor fi contactați.