Oportunitate job compania UMT
UMT Software (www.umtsoftware.com) reprezinta divizia de software engineering din grupul de firme United Management Technologies (UMT) impreuna cu UMT Consulting Group (www.umt.com) si UMT 360 (www.umt360.com). Avem o activitate de peste 20 de ani pe piata solutiilor de Enterprise Project Management (EPM) si suntem cel mai important partener Microsoft EPM din America de Nord, in ultimii 5 ani fiind nominalizati de doua ori Gartner Cool Vendor* si de asemenea de doua ori Microsoft Partner of the Year*. Solutiile noastre inovative isi gasesc recunoasterea in pozitionarea UMT in Gartner Visionary Quadrant (http://www.gartner.com/DisplayDocument?doc_cd=252457).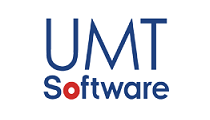 Cum aplicaţi?
Vă puteți trimite CV-ul la: jobs.cj@umt.com
Doar candidații care ajung pe shortlist vor fi contactați.